About Us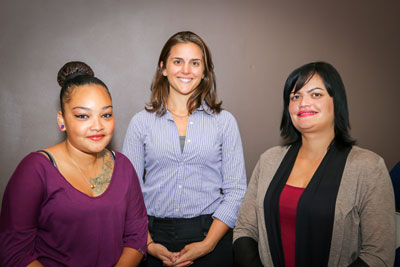 We enjoy treating and interacting with patients from diverse backgrounds as we see them improve their health and wellness. It is also very important that we make certain our patients can effectively communicate with us and us with them.
To assist, our office ensures that a translator is available for our non-English, Spanish-speaking community.
In addition, we accept most major insurance plans, including Medicare, Medicaid, automobile and worker's compensation insurance. We are dedicated to ensuring that chiropractic treatment is accessible to everyone in a practical and affordable manner.
Offering Relief and Wellness Care
We have enjoyed watching our practice evolve from patients primarily seeking treatment for injuries from automobile or work accidents to a growing community of patients seeking overall health and wellness care. Chiropractic care is optimal for healing injuries and relieving pain for those injured in accidents. However, it also promotes healthier living and can dramatically improve the body's ability to function and perform as it should, allowing for happier and healthier living. We are rewarded every day as our patients realize that they can feel good and be free from pain and ailments such as headaches and backaches.
How Chiropractic Has Helped Others
One patient had pain in both legs and experienced twitching when lying down and sitting up for a long time. With chiropractic, he had improved despite thinking he never would. He's mentioned that he feels so much better but is afraid to stop coming because care feels so good! We also have patients, who after getting off the adjusting table, say, "Gosh, that feels so much better. I can walk easier."
Another patient, an 8-year-old boy, was a bed-wetter his entire life. After a couple of weeks of chiropractic care, he could go a few days without wetting the bed.
Why Try Chiropractic?
One can never go wrong with enabling the body's natural potential to heal itself; providing it with the ability to function as it should to allow for a more active and healthier lifestyle.
Your entire body will benefit and improve upon its ability to heal injuries, prevent ailments; and support you on your journey to health and wellness. If you'd like to experience pain relief or get on the path toward wellness, contact us today to schedule an appointment!
Chiropractic Care Centers | (978) 353-7716