What to Expect
Welcome to Chiropractic Care Centers! It's our desire to help all of our patients feel completely comfortable and relaxed. For new patients who don't know about what chiropractors do, rest assured that your chiropractor will explain what she will do before beginning care.
The First Visit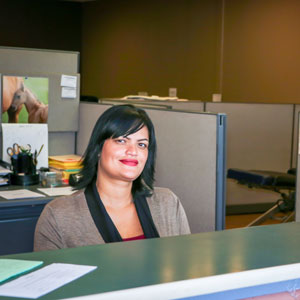 Please bring your photo ID, insurance card and any additional information about your condition that may be important to share (i.e. prior x-ray results). A health history questionnaire will be provided to you to complete during your initial visit. You can then expect the following:
A full exam
Posture check
Range of motion test
We will also provide some education about your nervous system. This appointment lasts about an hour.
Your Second Visit
Your doctor will discuss your recommended care plan and likely provide an adjustment. This visit takes approximately 30-45 minutes.
When you return for regular visits you should expect to be between 15-30 minutes, depending upon your recommended plan of care.
Do I Have to Go for the Rest of My Life?
Just as you don't wait until your car is falling apart to take it to a mechanic, you don't want to wait until your body is falling apart to see your chiropractor. While it's a good idea to have the oil changed and tires rotated regularly in your car, it's important that you see the chiropractor for as long as you want your body to function at its best.
Experience natural chiropractic care in our comfortable and relaxing practice. Contact us today to schedule an appointment!
---
Chiropractic Care Centers | (978) 353-7716